Welcome to
St. Barbara Greek Orthodox Church
"Welcome one another, therefore, just as Christ has welcomed you, for the glory of God." - Romans 15:7
Through this web site, we are pleased to be able to introduce you to the same worship and fellowship as it is expressed in the life of our Church. If you are a steward of our parish, or are considering joining our community, these web pages will acquaint you with what our parish offers. We pray that you will enjoy learning more about the Orthodox Church and our parish and welcome you to join us in worship as we continue our Journey of Faith. We hope the information on this site will provide you with daily inspiration to follow the commandments of God as we all strive to seek salvation and live life in the Light of the Resurrection of Christ.
---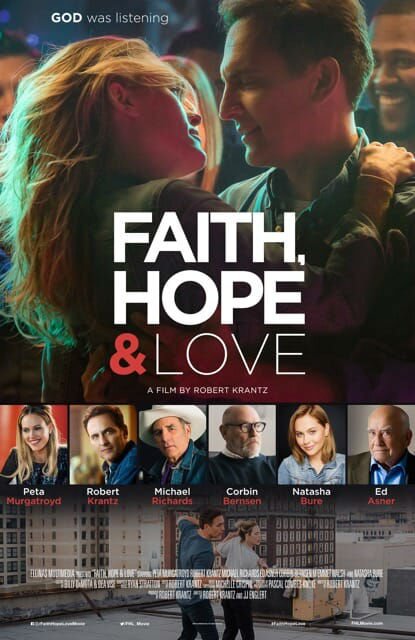 The Saint Barbara Parish is happy to announce a special movie premiere in the Saint Barbara Ballroom on Friday, October 26, 2018 featuring the movie: Faith, Hope & Love.
The movie stars: Peta Murgatroyd; Robert Krantz; Michael Richards; Corbin Bernsen; Natasha Bure and Ed Asner.
Doors open at 6:00 p.m. Movie begins at 7:00 p.m.
Tickets: Adults: $20 Children 12-18 years of age: $15
Tickets include: Pasta Dinner with Salad; Movie Theater Popcorn.
To view a preview of the movie click here.
To purchase tickets and maka a reservation click on this link.
---
Join us on Saturday, November 10, 2018 for the Annual Dinner Dance in the Saint Barbara Grand Ballroom featuring live Greek music by the George Floradis Orchestra.
Tickets: Adults $ 60; GOYAns: $40
A separate event is planned for children ages 3 - 11 in the Saint Barbara Educational Center.
For more information click here.
---
The phiolosophy of the Saint Barbara Sunday School program is based on a Chirstocentric approach, which prepares the students with priciples of the Orthodox Faith, encouraging them to grow in God's service. Our program seeks to build a solid foundation for the children of our community through exemplary lessons in the teaching and worship practices of the Greek Orthodox Faith.
Click on the image to the left to view the Sunday School Handbook. Click here to view the Registration Form.
---
The philosophy of the Saint Barbara Greek Language School Program is based on a desire to offer our parishioners, who have a longing to become versed in the Greek Language, a loving, caring and supportive environment that will nurture the desire to learn and excel in their study of the Greek Language.
Click on the image to the left to view the Greek Language School Handbook. Click here to view the Registration Form.
---
Join Our Parish List Servers
Get updated on all the news and information about our parish by subscribing to our parish's email listservers here.
---
Online Stewardship
You can now make your 2017 Stewardship pledge online. Simply click here to go to our online pledge form and make your monthly stewardship pledge with your credit card.
---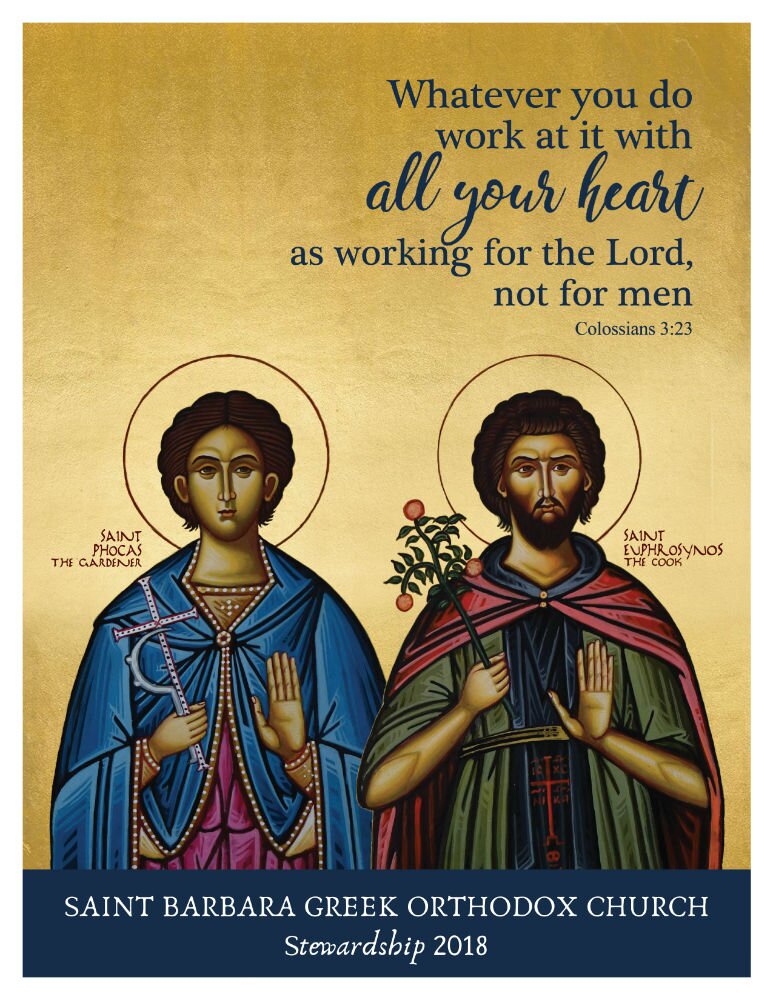 ---
Parish Publications:
---

---
Upcoming Events and Services
Artemius the Great Martyr of Antioch
Oct 20
Ἀρτέμιοs Μεγαλομάρτυς
Oct 20
Sojourner's Trip to Hudson River
Oct 20 7 am
GOYA serving at the Community Dining Room
Community Dining Room, 30 Harrison Ave # 1, Branford, CT 06405, USA
Oct 20 9:30 am
See more on our Calendar Page »
---
Upcoming Events
Annual Gala
Annual Ad Book
---
Registration Forms
---
Shop Online
Visit our Online Store for a huge selection of icons, Bibles, books, music, and more.




View our weekly parish bulletin
Visit us on Facebook