St. Barbara Online Stewardship
You can make an online pledge for your stewardship commitment to our parish by filling out our online stewardship form here. All pledges and online transactions are encrypted.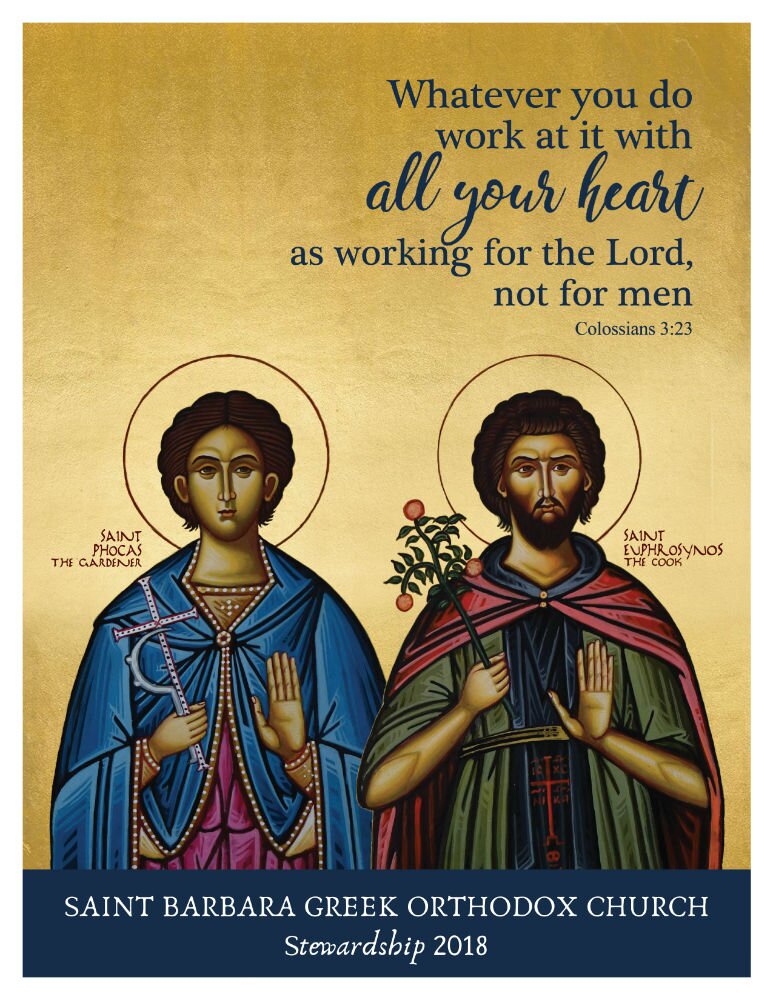 ---
Parish Publications:
Winter 2018
---

---
Upcoming Events and Services
Polycarp the Holy Martyr & Bishop of Smyrna
Feb 23
Πολύκαρπος Ἱερομάρτυς
Feb 23
Salutations to the Theotokos
Feb 23 7 pm
Saint Barbara Varsity Volleyball vs. Holy Trinity (Wtby)
Holy Trinity Greek Orthodox, 937 Chase Pkwy, Waterbury, CT 06708, USA
Feb 23 7:15 pm
Εὕρεση Τιμίας Κεφαλῆς Ἁγίου Ιωάννου Προδρόμου
Feb 24
First & Second Finding of the Venerable Head of John the Baptist
Feb 24
See more on our Calendar Page »
---
---
Upcoming Events
Dinner Dance
Annual Ad Book
Grief & Wellness Group
---
Registration Forms
Adult Greek School
Adult Basketball
---
Shop Online
Visit our Online Store for a huge selection of icons, Bibles, books, music, and more.




View our weekly parish bulletin
Visit us on Facebook